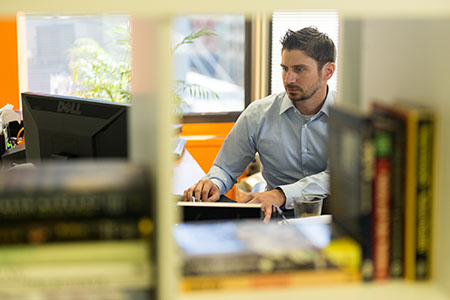 Kanter supports investment management firms through public relations activities in four key areas, which we believe provide meaningful impact and cost-efficient ways for our clients to gain more investor attention:
Media Relations
As traditional media continues to go through a fundamental shift, developing opportunities for top-tier, high caliber press coverage for investment expertise and products can be challenging. Having a partner with a strong understanding of what journalists need and how to build relationships with them is more important than ever. Kanter's decades of experience in working with financial media and our track record of building media presence and highlighting market experts and thought-leaders in the publications that matter most makes a significant difference for our clients' growth.
As the media landscape changes we also continue to expand our dedicated outreach and work with "new media" sites, blogs and other centers of influence that will have the ear of tomorrow's investors. Our media relations services include:
Strategy development and implementation

Press release writing and distribution

Media training and interview support

Press briefings and tours

Press kit creation

Media monitoring and analysis
Editorial Support and Thought-Leadership
As newsrooms have to cover more news with less staff investment firms have an opportunity to voice their expert opinion in op-ed pages and guest columns more than ever. Asset managers putting opinions to the page in a clear, thoughtful and timely manner have an advantage. At Kanter we have collaborated with investment firms to write and place bylined articles in various publications, including the key trade press most important to them. We have also supported long-term thought-leadership campaigns that have helped our clients become recognized as experts in their investment areas.
Social Media
Social media often presents a challenge to investment firms because of legal concerns and the fast-changing nature of market developments. While every firm's culture and audience can differ, having an experienced and trusted advisor can be the difference between a confident approach and one fraught with second-guesses and potentially costly mistakes. We believe a sensible social media strategy should be part of an integrated communications program. We have worked with a number of clients to launch social media strategies across Twitter and LinkedIn, creating additional platforms to reach wider audiences.
Reputation Management
Unforeseen events impacting a company's reputation, business outlook or the markets can happen at any time. Having a reliable partner with decades of experience in crisis communications and reputation management is crucial at times like these. We can build a strategy and clear process that will steer clients away from communication missteps, counsel them on how to tell their side of the story in potentially damaging situations and protect their reputation during adverse events.