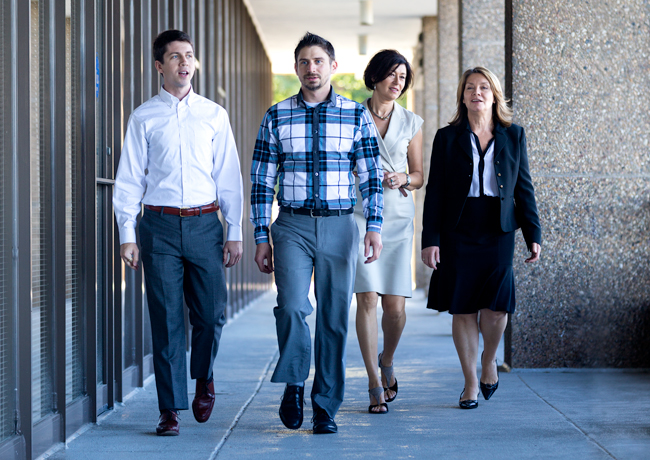 The team of senior professionals at Kanter has a combined 37 years of experience spanning investment, regulatory and public relations positions. Before joining Kanter, team members have built PR expertise, diverse sets of communications skills, and experience in media relations while working for investment management companies, financial advisor practices, and public relations firms. Our team tackled a variety of projects, from speech writing to video production and mutual fund rulemaking while working at the Securities and Exchange Commission, the International Monetary Fund, and US Congress. In its role as a PR adviser, our team also draws on its global outlook, diverse professional experience, international academic credentials and foreign language skills.
Leadership
Victoria Odinotska, President and CEO
Victoria directs the development and implementation of all PR strategies, counsels each client on working with the media and ensures client media coverage through daily media outreach. She has over twenty five years of experience in communications, including two decades in PR for investment management firms.
She started focusing on financial communications in 1996, when she joined Burson-Marsteller, one of the world's largest PR companies. She supervised a team in a public information campaign supporting the development of capital markets and domestic investment funds in transitional economies. There she developed her financial PR acumen and started building relationships with business media, while advising private companies and government entities on reputation-building, issue awareness and media engagement.
She further honed her PR skills and developed a deeper understanding of the investment management industry at ASB Capital Management, a Washington D.C.-based institutional asset manager for pension funds, corporations and foundations in Washington, DC.
Victoria began her communications career in 1989 as a staff member of the Committee on Government Reform and Oversight at the US House of Representatives.
She has a Master's degree in International Business from George Mason University and has completed a course in financial institutions at Oxford University. She is a graduate of Kiev Linguistic University with a degree in English and French.